Search found 232 matches
by krzychb

Thu Dec 22, 2016 1:12 pm
Forum: ESP32 IDF
Replies: 7
Views: 4961
I believe I saw the syntax of make flash that allows to override the serial port name setting done with make menuconfig . Unfortunately now I can not find it. It was something like: make flash -SERIAL_PORT COM4 Maybe the same override can be done for the upload speed. Does anybody recall such post? ...
by krzychb

Fri Dec 16, 2016 9:26 am
Forum: General Discussion
Replies: 3
Views: 2780
SEEED have taken my money and keep delaying I have identical issue with https://www.seeedstudio.com/. Order placed over three months ago and still not shipped. Original and delayed commitments are not respected. No reply to my inquiry for an update. The new silicon production in Spring 2017 will be...
by krzychb

Mon Dec 05, 2016 10:18 am
Forum: General Discussion
Replies: 0
Views: 1379
Hi, ESP-WROVER V1 dev board has a camera socket, SD card slot and LCD connection. This make it the platform to develop machine vision applications. As a follow up on testing of ESP-WROVER V1 with esp32-cam-demo , I would like to propose the following improvements of this board: 1. Change GPIO2 used ...
Hi ai-thinker sky, hi,I want to drive ov2640 with ESP32.I looked up your demo,but it control so many hardware registers.So it is difficult to understand your demo.Do you have a register datasheet? Please see registers for OV2640 in form as used in demo and the register datasheet . The esp32-cam-demo...
by krzychb

Sun Nov 06, 2016 6:49 pm
Forum: Sample Code
Replies: 5
Views: 3345
OK, clear.
This is what I suspected when giving it another thought.
Thank you for help with this issue and detailed answers.
Krzysztof
by krzychb

Sun Nov 06, 2016 11:25 am
Forum: General Discussion
Replies: 2
Views: 2440
Hi,
I am unable to find a schematic for the ESP32 Demo Board V2.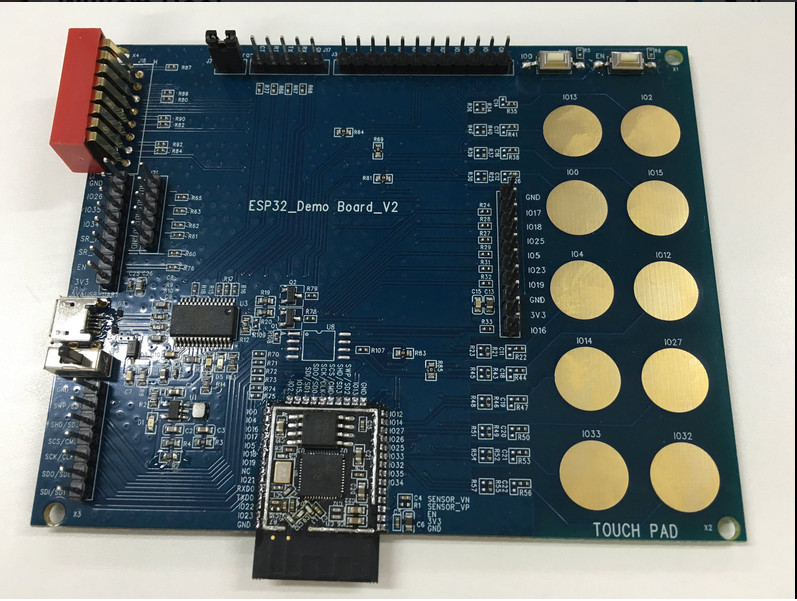 Could you post it?
Krzysztof