Hi ESP32 Forum,
I hope you can help me understand why my setup is eating my battery within 24 hours even though it is in Deep Sleep mode.
Helpful friends on the
Blynk Forum (see my post)
has helped a lot - but I still does not have my problem solved.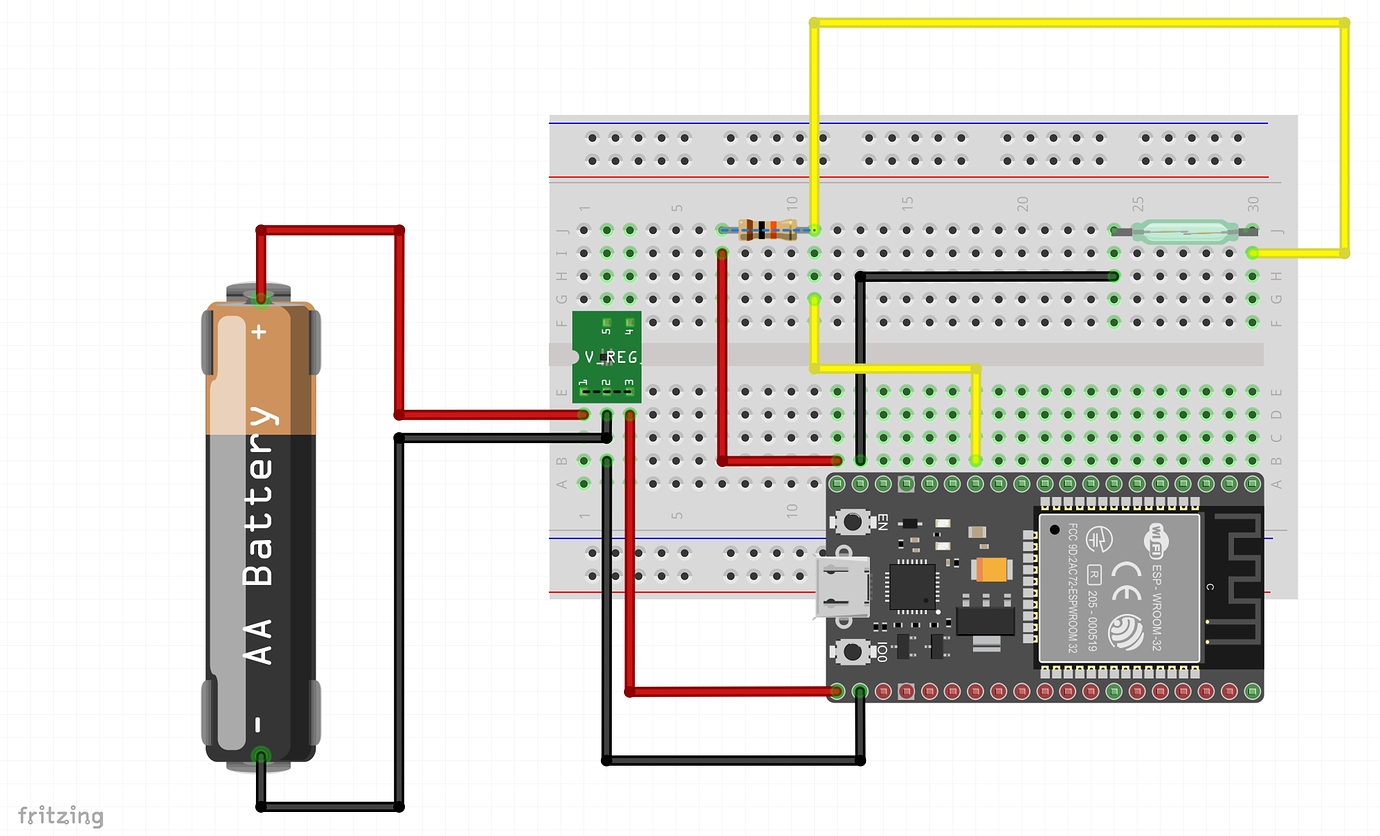 It works as intended; goes on Wifi...posts to Blank...then goes to DeepSleep....and it wakes via the Reed and does it all over again.
Why does this setup drain my battery?